The Adventist church in isles of St.Vincent & the Grenadines
News & features
Information and updates
---
SVG Pathfinder Week 2018.
Posted: 19 Oct 2018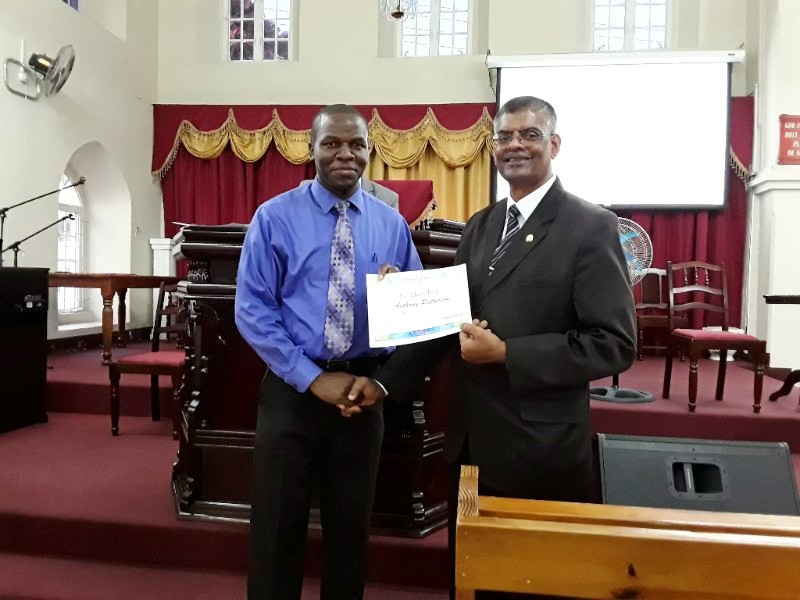 Pathfinders in the St. Vincent and the Grenadines Mission are celebrating a Week of Activities under the theme, "I Dream of Greatness – Transformed by His Grace." The Week of Activities seeks to celebrate the Pathfinder lifestyle, through the various events conducted during the Week and through the accomplishments that preceded it.
The opening event, The Pathfinder Public-Speaking took place on Sabbath, 8th September at Kingstown SDA Church. Six participating districts were capably represented by the following youths: Zia Clarke - Central District; Jahdiel Charles - Southern District; Kaela Francois - North Leeward; Tyrese Fiedtkou - Central Leeward District; Tristyne Daize – South Leeward; and Trent Smart - Marriaqua East District.
The topic under consideration was, The Breakdown of the Family is the Cause of the Crime Situation in SVG. Judges: F.I Jack, Marise Butler, and Sharon Nichols concurred that the debate was wholesome and stimulating. The winner was Kaela Francois of North Leeward District. Master of Ceremonies for the afternoon was Chevanev Charles.
Sunday 9th, provided Pathfinders the opportunity to share the Word in street meetings around the country. Thursday 13th, designated Uniform Day, was conspicuous as Pathfinders wore uniforms to school and Master Guides in the solidarity leader should provide wore theirs to their various workplaces. In the afternoon, all uniformed personnel converged upon Kingstown in a grand march and rally against crime and violence. They were addressed by Pastor Michael Henry.
On Sabbath, 15th Pathfinders from all over St. Vincent and the Grenadines will meet in a grand convocation at the Arnos Vale Playing Field for Investiture and rededication. The speaker will be the dynamic, Pastor Michael Henry, a former Youth Pastor in St. Vincent and the Grenadines.
The Week ends on Sunday, 16th September with a Morning Watch Competition, Roots Challenge, and Pathfinder Fair at the Victoria Park in Kingstown. By the grace of God, this week will have impacted positively, not only on the Pathfinder contingent, but upon all other young persons within the nation of St. Vincent and the Grenadines.
---
Credits: Staff